The Glow
BATTLE SCARS. RESILIENCE AND COURAGE.
Pesky. Uninvited. Rude. They never stop coming, do they? The acne arrives, bursting a hole through your confidence. It leaves behind marks of victory that seem to be etched into your skin forever, or so it thought. Every time you set foot out, the free radicals wage an all-out war on your delicate skin, doing everything to dull it. Well, we are not backing down from tyranny. If they want war, then war it will be. 

A RADIANT GLOW. A LOVE AFFAIR.
Insecurities start to fade. Radiance emanates from your skin. Acne scars, blemishes, dark spots, hyperpigmentation, and dullness, we got one word for you. Goodbye. So, the next time you look in the mirror, you will adore yourself at least a little more. That's all we want.
Good to Know
Cruelty Free
Fragrance Free
Dermatologist Tested
Vegan
Noncomedogenic
For all skin types
Suitable for sensitive skin
Made from 100% recyclable glass
View Ingredients Details
Ingredients: Aqua, L-Ascorbic Acid (Vitamin C), Tranexamic Acid, Alpha-Arbutin, Tocopheryl Acetate (Vitamin E), Aloe Vera Leaf Juice, Dimethyl Sulfone (MSM), Ferulic Acid, Glycerin, Jojoba Oil, Gotu Kola Extract, Green Tea Extract, Arginine, Acrylates/C10-30 alkyl acrylate Crosspolymer, Phenoxyethanol, Ethylhexylglycerin.
Aqua
Aqua (also simply known as water) is the most frequently used ingredient. Water's primary function in skin care formulas is as a solvent.
L-Ascorbic Acid (Vitamin C)
Ascorbic acid - also known as L-ascorbic acid - has the most research of any form of vitamin C when it comes to skin, and in fact is the most abundant naturally occurring antioxidant in our skin. Helps combat free radical damage and discoloration.
Tranexamic Acid
Tranexamic acid is a synthetic amino acid derived from lysine. Topically applied, it works by interrupting at least two pathways in the skin to prevent and combat discolorations (e.g. dark spots, brown/gray patches). It is even suitable for melasma-prone skin. It acts as an amazing companion to vitamin C.

Alpha-Arbutin
Alpha-arbutin is a plant-derived or synthetic ingredient that helps to brighten, fade discolorations, protect skin from oxidative stress and promote a more even skin tone. It is made from hydroquinone and the alpha form of the sugar molecule, glucose.
Tocopheryl Acetate (Vitamin E)
Tocopheryl acetate is one of many types of vitamin E. Like other forms of vitamin E, it offers significant antioxidant benefits for skin. This includes defending skin from pollution and other environmental stressors.
Aloe Barbadensis Leaf Juice 
Aloe barbadensis leaf juice is the juice extracted from the leaves of the aloe plant. It is commonly used for its soothing properties and skin-calming effects. Aloe barbadensis leaf juice is also used as a film former, humectant, and skin-conditioning agent (emollient).
Dimethyl Sulfone (MSM)
A pure sulphur compound. Helps maintain optimum collagen production to keep skin barrier healthy. 
Ferulic Acid
Ferulic acid is a phenolic antioxidant (a type that intercepts damaging hydrogen radicals). Research has shown that it provides its own benefits to skin while also enhancing the stability of other antioxidants, such as vitamins C and E, when paired with them.
Research also indicates that it has the ability to inhibit certain triggers of skin discolorations. In general, it also helps defend skin against environmental assault.
Glycerin 
Glycerin is a skin-replenishing and skin-restoring humectant, meaning it is a substance found naturally in skin, helping to establish normal balance and hydration. It's one of the many substances in skin that helps maintain a healthy look and feel, defending against dryness and working to maintain skin's moisture level. Essentially, glycerin is a master at hydration, and works best when combined with other replenishing and emollient ingredients.
Jojoba Oil
Jojoba seed oil is a non-fragrant emollient extracted from the seeds of a perennial shrub. It has been shown to enhance skin's restorative properties and can also provide topical skin-soothing benefits. Jojoba seed oil is a rich source of numerous fatty acids and antioxidants.
Gotu Kola Extract
Gotu Kola is a perennial herb that grows primarily in Asia. For years, it's had both culinary and medicinal uses. It has multiple benefits for skin thanks to its active compounds, including madecassoside, which serves as an antioxidant. Gotu Kola has been shown to have potent antioxidant properties and to be a rich source of amino acids, and there's additional research showing that it's a good hydrating ingredient to soothe upset or compromised skin.

Green Tea Extract
Green tea leaf extract is a rich source of antioxidants and a welcome addition to any skin care product. Various studies have found green tea extract to have multiple positive aspects, including soothing properties. As an antioxidant, it has free-radical scavenging capabilities.

Arginine
Arginine is an amino acid naturally present in the body, considered essential to human development. As a skin care ingredient, it delivers antioxidant benefits and plays a role in repairing visible skin damage. Additionally, arginine's hydration properties have been studied in depth. This essential amino acid plays a key role in skin's natural production of replenishing substances such as proline and urea.
Acrylates/C10-30 alkyl acrylate Crosspolymer
Acrylates/C10-30 alkyl acrylate crosspolymer is a synthetic ingredient used to enhance the texture and perceived feel of many types of skin care and hair care products.
Phenoxyethanol
Phenoxyethanol is a widely used synthetic preservative with global approval for use in rinse-off or leave-on cosmetic products.
Ethylhexylglycerin
Ethylhexylglycerin is a synthetic skin-softening agent. Ethylhexylglycerin is used as a preservative and carrier/suspending agent that boosts the efficacy of other preservatives such as phenoxyethanol. It has been shown to have mild humectant properties leading to improved skin hydration without a sticky feel.
Vitamin C 10%

Powerful antioxidant.
Protects skin from environmental aggressors.
Promotes collagen production, which strengthens the skin barrier and helps diminish fine lines.
Lightens hyperpigmentation.
Evens out skin tone.
Repairs damaged skin by boosting cell turnover.

Tranexamic Acid 1%

Fades discoloration.
Brightens skin. 
Reduces the appearance of acne scars.

Alpha-Arbutin 1%

Fades discoloration.
Brightens skin.
Reduces the appearance of acne scars.

Ferulic Acid 0.5%

Reduces the formation of fine lines and wrinkles.
Reduces the potential for sagging skin.
Reduces inflammation.
Reduces the formation of brown spots.
Combats uneven skin tone.
Minimizes the dark spots from pimples.
Reduces pigmentation related to melasma.
Boosts the effects of vitamin C.
Apply a small amount with fingertips to freshly cleansed skin. Lightly pat on the face. Allow a few minutes before moisturizer application.
100% agreed this product is gentle enough for everyday use.
97% noticed their skin appears brighter & more radiant.
97% noticed a visible improvement in overall skin tone.
97% agreed their skin looks less dull.
97% noticed their skin texture has significantly improved.
89% noticed a visible reduction in post-acne marks.
93% had an improvement in hyperpigmentation in 4 weeks.
85% noticed visible improvement in dark circles.


In an independent consumer use study of 54 subjects during a 8 week period. 

The study was conducted by an independent group and included 35 females between the ages of 18 and 55. The participants tried a facial serum in plain packaging, with no brand affiliation. At two, four, six, and eight weeks, an evaluator graded for visual brightness. After 15 minutes, week two, four, six, and eight, subjects reported their visual results through a questionnaire. Participants and evaluators reported results as early as 2 weeks.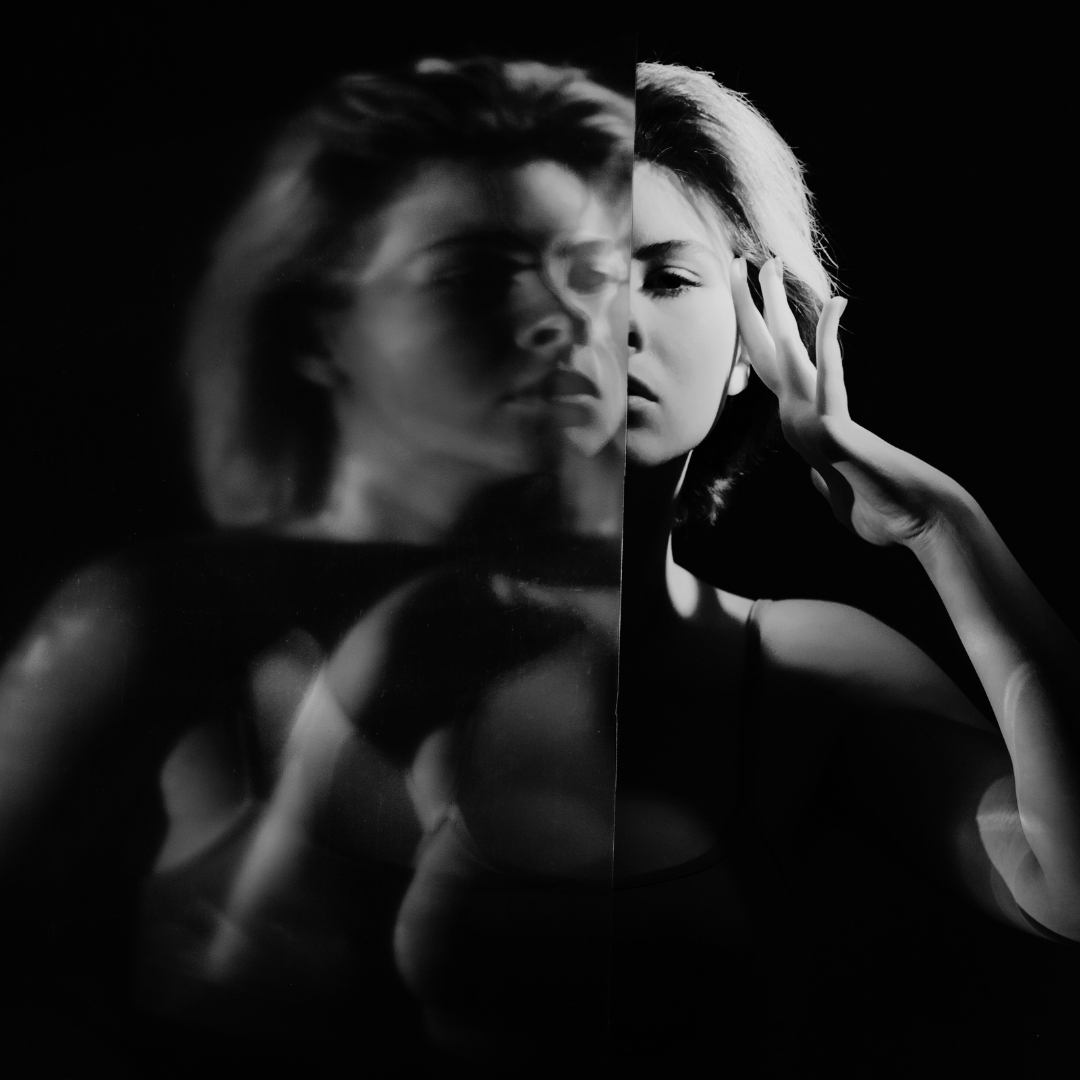 In the shadows of my mind, where darkness creeps and fears unwind, I find a love that's all my own, a love that's fierce, unyielding, and alone.
Total 5 star reviews: 201
Total 4 star reviews: 16
Total 3 star reviews: 13
Total 2 star reviews: 3
Total 1 star reviews: 0
93%
would recommend this product
Skin Concern

Pores and Oil Control,

Dullness and Uneven Tone

5 Stars

I have used many niacinamide and vitamin c serums before. this is mindblowing. i saw results the quickes. then I went to research the ingredients. Probably the best combo you can find.

Skin Concern

Pores and Oil Control,

Dullness and Uneven Tone

5 Stars

I have never come across a serum with so many great active ingrediens. This is definetly worth it. Very innovative formula.

Skin Concern

Pores and Oil Control,

Dullness and Uneven Tone,

Dark Spots and Hyperpigmentation

4 Stars

A great serum. Helps fade dark spots pretty well. Pretty deluxue experience.

Skin Concern

Pores and Oil Control,

Dullness and Uneven Tone

5 Stars

My skin looks better after a short while. It's been 5 weeks since I used this serum. I have been applying it twice a day. Great improvement.

Skin Concern

Dullness and Uneven Tone,

Dark Spots and Hyperpigmentation

5 Stars

had acne scars for some time. This really works. My scars are much lighter now
Reviews Loaded
Reviews Added